Send Inquiry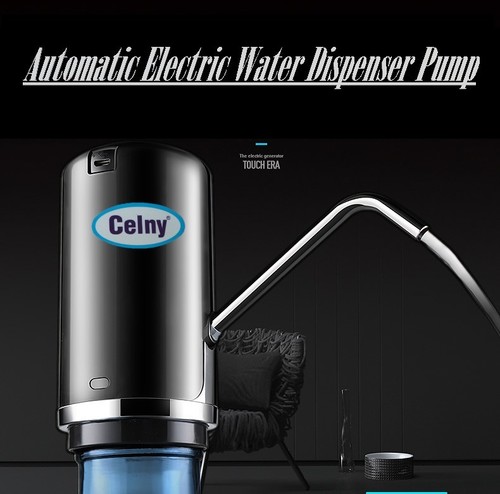 CELNY Semi Automatic Water Dispenser Pump Specification
Bottled Water Dispenser Pump

1 Year

Water Dispenser

Plastic
Product Description
Features of CELNY Semi Automatic Water Dispenser Pump:
No heavy lifting of water cans - Ideal for women & senior citizens use anywhere in the house
Hassle free adaptable fitting on all standard bubbletop cans
No installation or remodeling of house required: Easy to fix & use facility provides instant water dispensing.
No need to fix or drill holes or erect stands etc.
Great for Home,Office,School,Factory or Hospital.
FAQs of CELNY Semi Automatic Water Dispenser Pump:
What is water gadget siphon?
Programmed water gadget siphons are intended to bring water from the packaged jars and apportion water. The silicon tube present inside requires purifying intermittently for protected and simple water apportioning.
Is water gadget water solid?
Its an obvious fact, water distributor separated water is great for your wellbeing. The advantages are ten times, with skin hydration, supplement retention, detoxification, processing, and a decrease in the gamble of malignant growth as poisons, for example, chlorine and lead are sifted away.
How long can water sit in water gadget?
How long does the water remain new? When a jug is opened and being used on your cooler, the water is best delighted in 30 days. Your cooler is likewise planned so the water doesn't come into contact with the air until it's let out of the taps, assisting it with keeping up with its newness.
Enter Buying Requirement Details